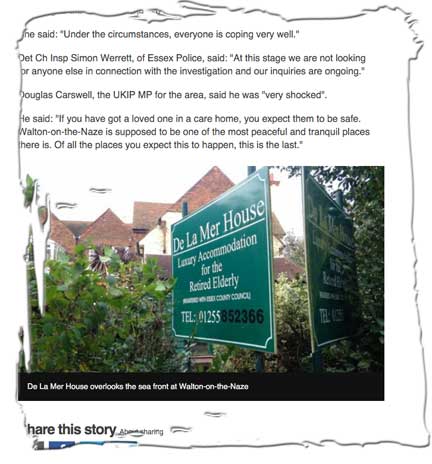 Ronald King, 86, is still being held by Essex police following the death yesterday morning of his wife Rita, 81, at the private De La Mer care home.
Mrs King, a dementia patient, was shot in the head by a pistol in the communal lounge of De La Mer House in front of other patients, according to press reports.
Accommodation at the private care home costs £30,000 a year, it is reported.
The BBC report is here
The Daily Mail here
The Daily Telegraph here