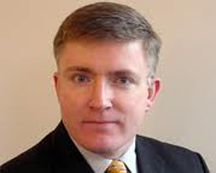 Mark Prisk who was sacked as housing minister this afternoon had the undoubted benefit of knowing something about housing, having been a chartered surveyor.
He was also sympathetic to the problems faced by leaseholders and was beginning to appreciate the massive sums of money wrongly taken from them by monetising freeholders and the managing agents who serve them.
LKP / Campaign against retirement leasehold exploitation met Prisk on several occasions. Furthermore, Campaign against retirement leasehold exploitation is assisting him with a particularly blatant example of freeholder highhandedness in his own Hertford constituency.
Someone will have to grapple the leasehold issue to the ground, as so many British people are going to buy this form of tenure as we move from being a people of suburban houses to a people living in higher densities in flats.
Prisk, aged 51, was ostensibly sacked to make way for someone younger, which is obviously nonsense.
Building houses is the priority, and pushing this through any which way is what is now required.
This is less good news for leaseholders. Housebuilders have been making hay with leaseholders for years – the sneaky revenue earners in leases, the sneaky flogging off of the freehold to the highest bidder.
We thank Mr Prisk for engaging with leaseholders.