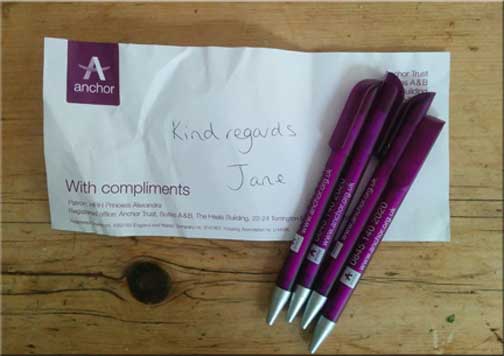 Campaign against retirement leasehold exploitation and the Leasehold Knowledge Partnership would very much like to thank Jane Ashcroft, CBE, the chief executive of Anchor housing association, for a donation last week.
At the launch of Lord Best's Making Retirement Living a Positive Choice at the House of Lords, Jane noted that the resources of our organisation did not extend to the supply of a pen to take notes of the launch.
Earlier at a meeting with LEASE at the DCLG, we had had to share a single pen between two of us.
The result? A handful of pens arrived through the post courtesy of Anchor.